Saasu allows your customers to save and manage invoices you issue to them online. Instead of having to look for invoices in their inbox, or saved copies in local or cloud storage, all invoices will be available for them to access through the new Saasu invoice portal. They no longer have to wait till you email an invoice to action it, the moment you raise a tax invoice against a customer it will appear in the portal immediately. If you have connected your Saasu account with your payment gateway, your customers can pay invoices through the portal by simply clicking on them.
To enable this feature:
Go to View > Templates.
Click on any template that has a standard theme against it.
Click on Display "View invoice online" on PDF and/or "View invoice online" in email options.
If you want to display the link in PDF based on a custom theme, you can do that following the help note found here.

Turning these options ON, will display links in the invoice PDF and/or email, that your customers can click to open and save the invoice as shown below.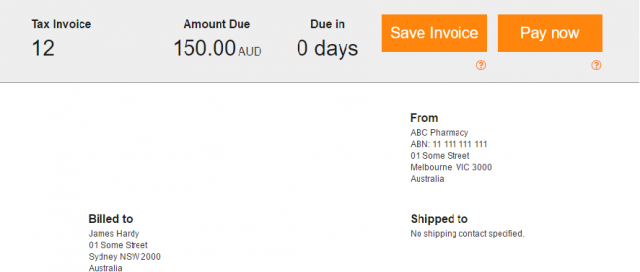 To access these invoices in the future, they can sign into Saasu and will be redirected the invoice portal as shown in the following screenshot. This is just the first step, we are planning on introducing more improvements to this portal over the coming months.