Saasu Online accounting allows your customers to save their card details and opt in to secure, recurring credit card payments for your small business repeat services or products. In our recent update, we have expanded our recurring billing functionality.
We're proud to announce that we're now supporting recurring billing functionality when using the eWAY payment gateway. To start using eWAY for recurring credit card payments in Saasu setup an eWAY account.
Recurring payments for credit cards paves the way for a new level of convenience for both businesses and their customers, with a number of benefits including improved cash flow, growth predictions and reducing the hassle of chasing down payments. We're excited that this update will provide further flexibility for you to select your preferred gateway, and reap the benefits of recurring credit card payments.
Note: your customers will also be access all their invoices online if you like.
After you have enabled auto billing, the next time a recurring sale invoice is emailed to your customer they will have an option to save the payment details. Shown in the image below: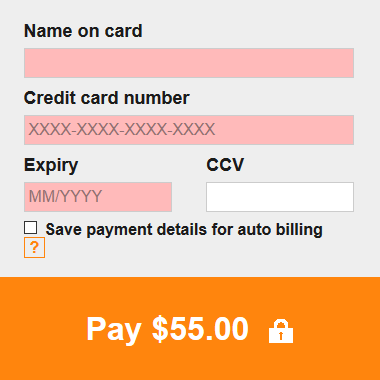 How does Recurring Payments work in Saasu?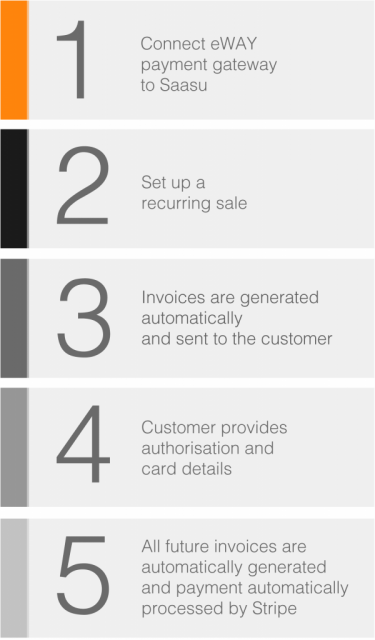 For a more in-depth explanation, check out our handy guide on how to set up recurring billing in our online accounting app.