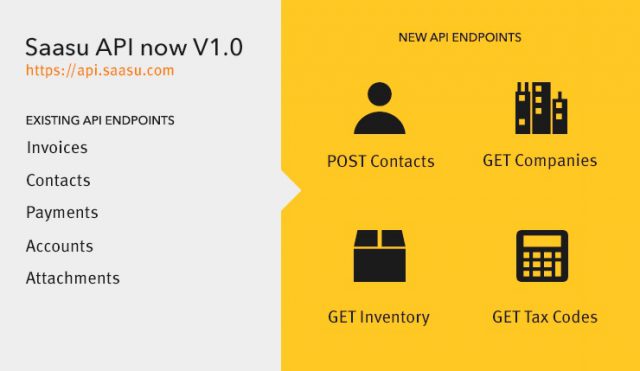 We have some exciting updates for our Developer community. We've just published a new release of the new Saasu API, which takes it from beta to V1.0.
With the new resources added today, we now have the vast majority of core endpoints completed in the new API, giving you a lot more flexibility.
New API Resources Available to You
PUT/POST/DELETE on Contacts
GET on Items (items and combos)
GET on Companies
GET on Tax Codes
We've also done a large update to the API documentation, to make things easier and smoother for you.
What's Next?
PUT/POST/DELETE on Companies
PUT/POST/DELETE on Items
The Saasu API V1.0 allows us to keep adding the extra functionality you need to continue to build richer integrations to Saasu. We're getting close to the point where you'll be able to migrate to the new API for most workflows you were doing with the old API. So tune in for the next updates.